The Automobile Association has recently stated that as long as your vehicle has tires that are in good working condition, you would be able to have a good fuel economy and extend the life of your vehicle as well.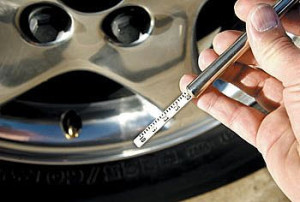 Tire Awareness was launched so as to assist drivers in understanding the basic tire care. Aside from this, the fact remains that there is still that need for proper tire maintenance. From research done, the statistics have shown that around 85 percent of drivers do not actually check their vehicle's tire pressure properly.
Engineers at the Automobile Association state, "Not knowing the condition of your vehicle's tires is equal to pouring money down the drain. Proper tire inflation is necessary to for safe driving and to reduce petrol costs.Under inflated tires can cut fuel economy by up to two percent per pound of pressure below the recommended level. During every fill up, motorists should walk around their vehicles and check tires for uneven or excessive tread wear and proper inflation. Drivers can refer to their vehicle's doorjamb or glove box for original specifications or the manufacturer of the replacement tire for tire pressure inflation."
As per statistics that the National Highway Traffic Safety Administration (NHTSA) has, nearly one out of every three vehicles on the roads and highways has a significant under inflated tire. Aside from this fact is that there are some 600 fatalities and around 33,000 injuries that happen every year. These are results of low tire pressure related crashes.
Check your tire pressure regularly, and always ensure your vehicle is serviced and maintained properly. Simon at Complete Vehicle Services in Paraparaumu on the Kapiti Coast is an MTA Certified Mechanic, and he is the best person who can instantly assess technically and professionally your car. For Peace of Mind contact Simon today on 04 902 6066 to make an appointment, or contact Simon directly at CLICK HERE